Tapered

Fixture

One System for All Implant Indications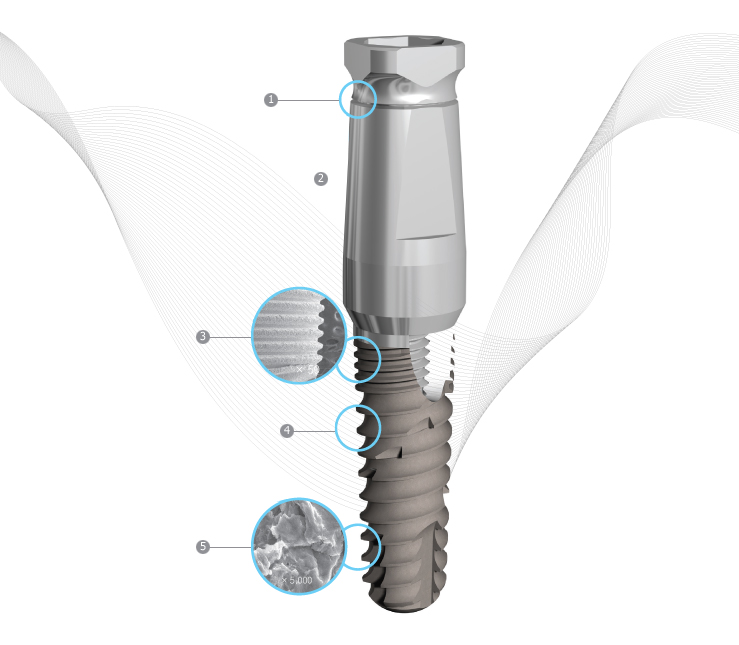 1Fixture Mount can be used for Imperssion Coping and Free Abutment.

Fixture mount is economical and makes it simple for dental prosthetics. Mount could be used as transfer type of impression coping and final abutment after inserted fixture.

2Tapered design

Root Form Design achieved superb initial fixation strength also in places where condition of the bone is not good, makes an easy and stable surgery possible and reduces surgery time.

3Micro-Thread for Bone Loss Prevention

It prevents water absorption of the cortex due to bacterial infection and minimizes bone loss, breaking due to internal stress and stimulus of the cortical bone with stable initial fixation strength and wedges in thin cortex as well.

4Safe cutting edge

It minimizes resistance of the bone during insertion of the implant and functions to provide safe and smooth insertion.

5RBM Surface Treatment (1.5±0.2um)

It maximizes osseointegration.